A kennel that catered to the pets of deploying service members in the San Diego area was recently shut down after the owner was investigated for animal cruelty.
Military Mutts Ranch in Aguanga, California, was officially closed when an appeal to uphold its permit was denied this week during a county board meeting. The renewal of the kennel license was originally denied at the end of March for a series of violations, including not providing updated rabies documentation and for hosting too many dogs at its facility.
The kennel was already facing several animal cruelty complaints — from dogs becoming infested with maggots to a horse dying from starvation — and it was regularly on watch by the county's Department of Animal Services.
Read Next: Biden Warns Naval Academy Grads of 'Brutal' Russia and an Uncertain World
"What I saw on that property was nothing less than animal neglect and cruelty," said Grace Turner, a former client who was identified as a San Diego military spouse by CBS, during the county board hearing.
Turner brought her three dogs to the facility at the end of April, but when she went to pick them up a few days later, one of them was missing. As she searched for her lost canine, she noticed the facility was covered in animal excrement and that pets appeared crowded and malnourished.
Charlotte Orrin, 67, a retired therapist, opened the animal boarding center around 10 years ago. She charged customers $250 per month to leave their pets with her at the southern California kennel. Orrin had appealed the decision not to renew the kennel's license.
"I don't abuse and neglect animals. I do this because I care about our soldiers," Orrin said during the hearing.
Troops also serving as pet owners often have limited options to receive affordable and safe long-term care for their beloved animals while they are traveling on assignment, making kennels an appealing choice. However, the failure of facilities like Military Mutts Ranch to follow standard health and safety practices puts service members' pets at serious risk.
"Ms. Orrin has … continued to fail animals in her care," Erin Gettis, the Riverside County director of Animal Services, said during the hearing.
Instead of placing their pets in the care of centers with a record of poor conditions, service members can instead find peace of mind knowing their animals are safe and healthy thanks to nonprofits working to find pet foster homes.
PACT for Animals is a nonprofit that provides troops with a nearly cost-free program to find long-term boarding for their pets so they can avoid giving up companions to a shelter during their service.
"The one thing we do differently than other programs is we vet every foster home," said PACT's director of operations Susan Miller in an interview with Military.com. She described the detailed reference check and home visit they require of foster hosts to ensure pets are looked after by a quality care provider.
Since it was founded in 2011, the group has placed more than 1,000 pets across nearly every state. PACT also offers temporary foster care for troops who are not deploying but still have military assignments that require travel.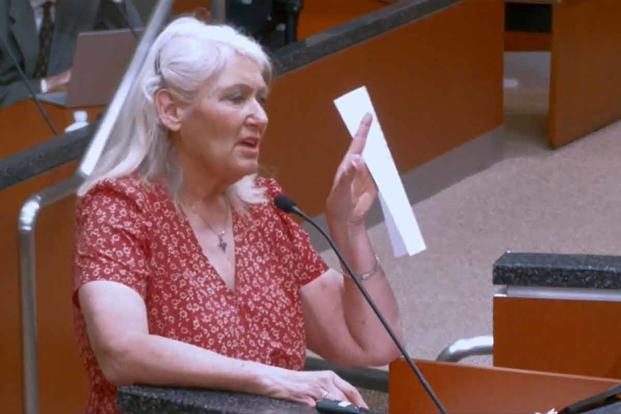 Meanwhile, the board of supervisors in California unanimously voted to deny Orrin her appeal, effectively ending her business. She is not allowed to apply for a new kennel permit for another year.
"I'm appalled this business is advertised to people in the military and has been allowed to operate for so long for the amount of suffering and death that some of these dogs have experienced over the years," Turner added during the hearing.
Her lost dog was eventually found near the property, and the other animals at the kennel are now being cared for by a nonprofit, along with Riverside Animal Services, until service members can reclaim them, according to CBS Los Angeles.
Military Mutts Ranch was not immediately available to respond for comment.
— Jonathan Lehrfeld is a fellow at Military.com. Follow him on Twitter @lehrfeld_media.
Related: PCSing with Pets: 4 Things to Remember While Moving Your Animals
Show Full Article
© Copyright 2022 Military.com. All rights reserved. This material may not be published, broadcast, rewritten or redistributed.
https://www.military.com/daily-news/2022/05/27/kennel-deploying-troops-pets-shut-down-after-animal-cruelty-investigation.html