Federal Aviation inspection praises airport
The Federal Aviation Administration in May notified the East Texas Regional Airport its annual certification inspection found the facility is operating in compliance with its airport operating certificate and other federal rules and regulations.
"We commend you for the procedures you are using in day to day operation of the airport," the letter states. "The appearance of the airport indicates they are effective."
Roy Miller is director of the East Texas Regional Airport.
Texas Bank and Trust makes officer promotions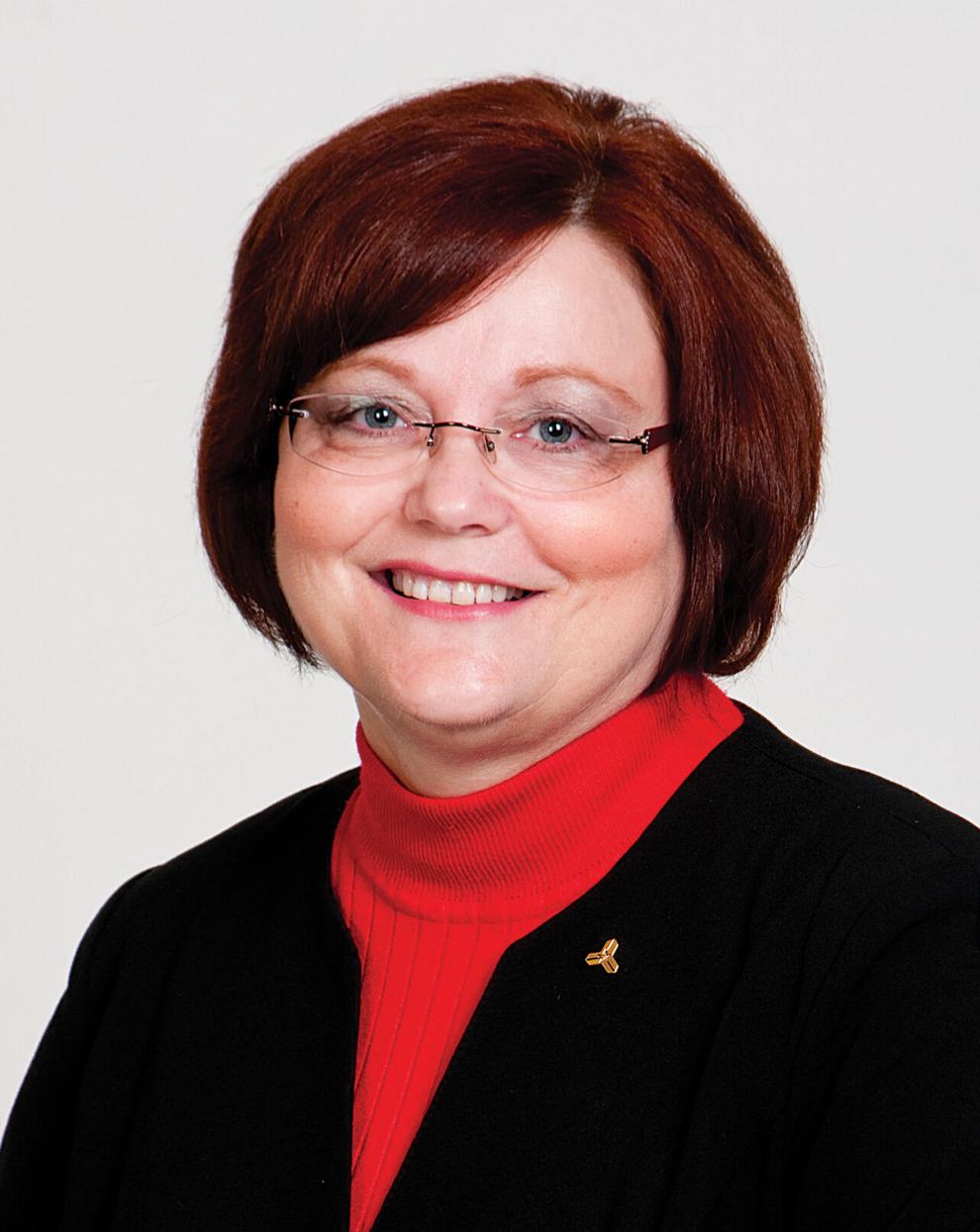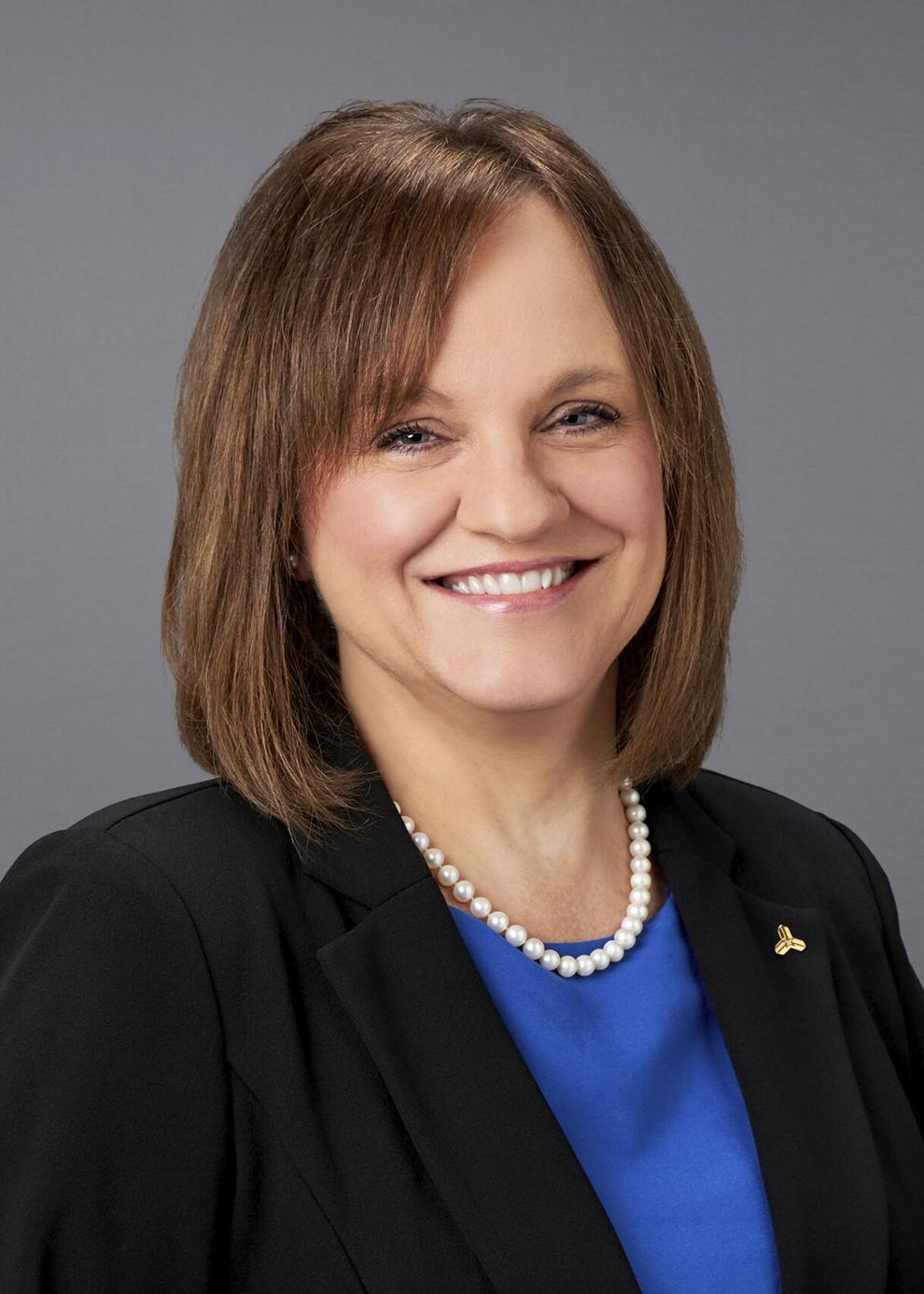 Texas Bank and Trust has promoted Debbie Fox to vice president and wealth management compliance officer and Cindy Castleberry to administrative officer, wealth management division. Both officers will be based in Longview.
Fox has been employed with Texas Bank and Trust for almost 18 years. Beginning as an administrative assistant, she was promoted to the wealth management administrative support staff and later to wealth and trust officer. With this promotion, she will be responsible for assuring adherence to policies and procedures and will serve as the liaison between auditors, examiners and the wealth management division. Fox also will be responsible for financial reporting to the bank's board of directors and various regulatory agencies. A graduate of the Texas Bankers Association Trust and Graduate Trust Schools, she was selected to participate in the first Texas Bank and Trust Leadership Class as well as the bank's Corporate University Class.
Fox has worked as a volunteer for Junior Achievement, Habitat for Humanity, Alley Fest and the Great Texas Balloon Race.
Castleberry joined the bank in May 2010 as receptionist/administrative assistant in its trust division. She is the lead administrative assistant, supervising and mentoring the personal wealth and trust administrative support staff in the Longview location.
Castleberry is a graduate of the bank's 2014 Leadership Class, and she attended the Texas Bankers Association 2016 Trust School.
Texas Monthly features 80 Acre Market
80 Acre Market, a new shopping destination in East Texas, recently was featured in Texas Monthly magazine.
Here is an excerpt of the article written by Tommie Ethington: "As I pull up to the grand estate, I can see multiple chimneys, Juliet balconies, and a brick path leading up to a massive set of French doors. The scene looks like something out of a fairy tale, but the towering loblolly pines lining the driveway snap me back to reality: I'm in Texas, two hours east of Dallas and halfway between Longview and the tiny town of Gilmer. Josh Smallwood, wearing a T-shirt and jeans, greets me with a smile and escorts me inside his former home, now the headquarters of 80 Acre Market.
"Smallwood is an optimist with the kind of business savvy that would suggest he's much older than thirty, but when 80 Acre Market kicked off as a bimonthly event last October, he wasn't sure what to expect. In a few short weeks, his team transformed the seven-bedroom house he shared with his wife, Holly, and their five kids into a home-goods store, shoppable by room and filled to the brim with tea towels, pillows, pottery, and more. They trucked in mums in autumnal colors and forty bins of pumpkins from Floydada, seven hours away. They had lawn games, live music, and a food truck. They were ready. The question was whether the community was ready for them."
Read the entire article at texasmonthly.com/style/80-acre-market-east-texas .
Eastman Chemical leader chosen for award
The Société de Chimie Industrielle will award the 2022 International Palladium Medal to Eastman Board Chair and Chief Executive Officer Mark J. Costa for his contributions to the chemical industry and his leadership in enhancing the international aims and objectives of the Société de Chimie Industrielle. He will receive the award at a dinner in his honor on Sept. 12 in New York.
The International Palladium Medal was established in 1958 and was first presented to Ernest-John Solvay of Belgium in 1961. Subsequent awards have been made to American, French, British and German recipients biennially.
Peter Young and James M. Weatherall, co-chairmen of the Société de Chimie Industrielle Award Dinner, commented, "Mark has dedicated his career at Eastman to harnessing the power of innovation and science to solve the world's biggest challenges, most notably in the circular economy. He has applied his exceptional leadership skills to guiding his company through a period of incredible growth while consistently forging constructive relationships with multiple stakeholders and being fully dedicated to the success of the chemical industry and the people around him. This rare combination of leadership qualities is well matched with the objectives of Société de Chimie Industrielle."
Eastman Chemical Co. is one of Longview's largest employers.
Westlake Corp. declares dividend
The Board of Directors of Westlake Corp. declared a regular dividend distribution of 29.75 cents per share for the first quarter of 2022, payable on June 7, to stockholders of record on May 23.
VeraBank opens branch in Leander
VeraBank, which is based in Henderson but occupies the tallest building in downtown Longview, expanded its Central Texas footprint May 9 with the opening of a branch in Leander. The full-service branch is VeraBank's first in Leander and sixth in the greater Austin area.
VeraBank first entered the Central Texas market in January 2018 with the acquisition of four branches in Williamson County, and in 2020, VeraBank opened its first location in Austin. The Austin office has grown from a loan production office with three employees to a full-service branch with a team of 18 bankers. In January 2021, VeraBank moved into its newly renovated office on West Sixth Street in 16,000 square feet in the former Austin ISD building.
"VeraBank has grown significantly in the past five years, particularly in Central Texas," said VeraBank President and CEO Brad Tidwell. "There is tremendous opportunity in the Austin area, and it's a great fit for VeraBank's culture — a modern-day financial hub centered around authentic, relationship-based banking."
SWEPCO wins Energy Star awards
Southwestern Electric Power Co., a part of American Electric Power, has won two 2022 Energy Star Partner of the Year awards from the U.S. Environmental Protection Agency and the U.S. Department of Energy.
SWEPCO received Energy Star Partner of the Year — Sustained Excellence in Arkansas for the company's continued achievement in customer service and providing home energy-efficient solutions that improve comfort and savings.
In Louisiana and Texas, the company received Energy Star Partner of the Year — Certified Residential Products for implementing energy efficiency programs that incorporate Energy Star products.
https://www.news-journal.com/news/business/local/business-digest-sunday-june-5-2022/article_3e841ba6-e28c-11ec-9ad6-af27f9afe99e.html